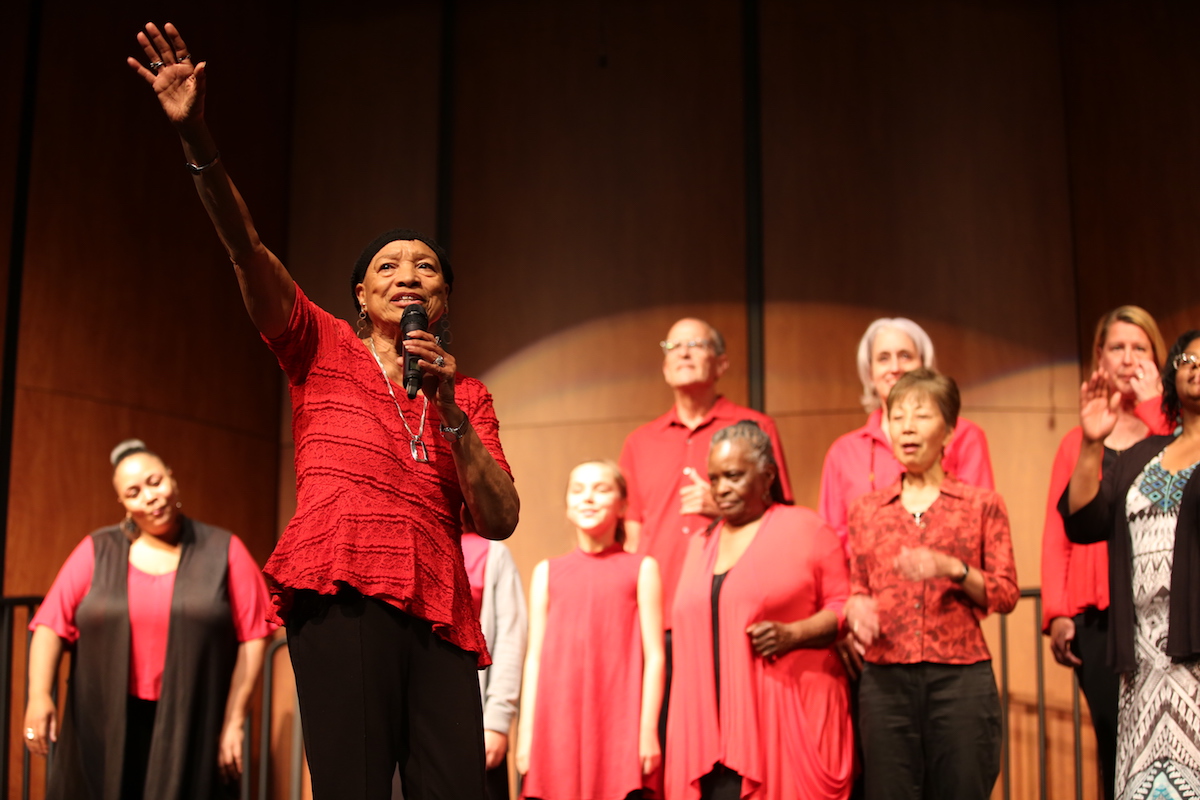 As it is every year, the Seattle International Film Festival (SIFF) is jam-packed with great movies. But because it's the biggest film festival in the country — it started on May 16 and runs through June 9, features screenings in nine venues, and highlights hundreds of films — it can be difficult to decide what to see.
On the SIFF website you can filter by genre, venue, region/country and more. Still, narrowing down your choices from the hundreds of films can be overwhelming. To help get you started, The Seattle Globalist is putting a spotlight on nine features — specifically ones related to social justice and social issues — we're looking forward to.
"Carmen & Lola," dir. Arantxa Echevarria (Spain)
Issue: LGBTQIA+ rights in a minority community
What it's about: Set in a conservative Roma community in the outskirts of Madrid, "Carmen & Lola" revolves around a young woman named Carmen (Rosy Rodriguez) who has to navigate restrictive and oppressive social mores when she falls for Lola (Zaira Romero), a spirited artist. The film marks the feature-length debut from Echevarria, who was nominated for a Goya — Spain's equivalent of an Oscar — for her 2013 short "De noche y de pronto."
"Ghost Fleet," dir. Shannon Service, Jeffrey Waldron (United States)
Issue: Slavery and human trafficking
What it's about: After human-rights activist Patima Tungpuchayakul discovered that Thai fishing fleets were abducting and then forcing people into slavery due to labor shortage, she founded a rescue organization. Tungpuchayakul's efforts are captured in "Ghost Fleet," an acclaimed documentary from Shannon Service, an investigative reporter and filmmaker, and Jeffrey Waldron, a prolific cinematographer.
"Midnight Family," dir. Luke Lorentzen (Mexico, United States)
Issue: The lack of health care in Mexico
What it's about: In response to Mexico City's dearth of medical resources, a family joins a convoy of private ambulance services. "Midnight Family," which has been screened and decorated at other festivals, is 26-year-old filmmaker Lorentzen's second documentary following 2015's well received "New York Cuts."
"Midnight Traveler," dir. Hassan Fazili (United States, Qatar, United Kingdom, Canada)
Issue: Refugees seeking asylum
What it's about: Using just their cell phones, Afghan filmmaker Hassan Fazili and his family chronicle their own years-long journey from their home country to Eastern Europe after the Taliban places a bounty on Fazili's head. The movie has so far garnered high critical praise for its intimate storytelling and no-holds-barred account of the hardships the Fazilis faced.
Issue: Abortion access
What it's about: In this rare behind-the-scenes look at reproductive health centers, Portland filmmaker Jan Haaken sheds a light on both the lives of abortion providers and on the procedures they perform. In the wake of the controversial abortion ban in Alabama, the movie, which seeks to push against social stigmas, is even more urgent.
Issue: Gentrification of Seattle
What it's about: This biographical documentary tells the story of Patrinell Wright, leader of the Seattle-based singing group Patrinell Wright and Her Total Experience Gospel Choir. The film explores not just Wright's storied career but also the racism she endured after moving to Seattle in 1964, and the role the gentrification of the Central District has played in shaping the legacy of the group.
"Roll Red Roll," dir. Nancy Schwartzman (United States)
Issue: Sexual assault and rape culture
What it's about: In 2012, it was reported that a girl was gang-raped by a group of football players in Steubenville, Ohio after the perpetrators broadcasted their involvement on social media. The story garnered even more attention, though, for an unexpected development: the majority of Steubenville's population sided with the team.
"Saf," dir. Ali Vatansever (Turkey, Germany, Romania)
Issue: Gentrification and immigration in Turkey
What it's about: A Turkish man (Saadet Isil Aksoy) takes a job as a construction worker after nearly losing his home. Though the pay is good, he's conflicted about the role he's playing in the increasing gentrification of his neighborhood as well as the fact that he's taking an opportunity away from a Syrian refugee. This is Vatansever's first movie since 2012's "El Yazısı," which concerned the arrival of an English teacher in a conservative Anatolian town.
Issue: Homelessness and Seattle's housing crisis
What it's about: In an act of submersion journalism, Tacoma-based actor Raebyne spent a year at a Seattle homeless camp over a winter. With "Stories of Us: Camp Second Chance," a 50-minute short, Raebyne seeks to underscore the urgency of the Seattle housing crisis through first-person storytelling and several in-depth interviews. Raebyne is slated to appear at both screenings of the film.
For more information, go to the SIFF website.
Correction: An earlier version of this post credited incorrectly identified the director of "The Invisible War," which investigated the prevalence of sexual assault in the military. "The Invisible War" was directed by Kirby Dick.