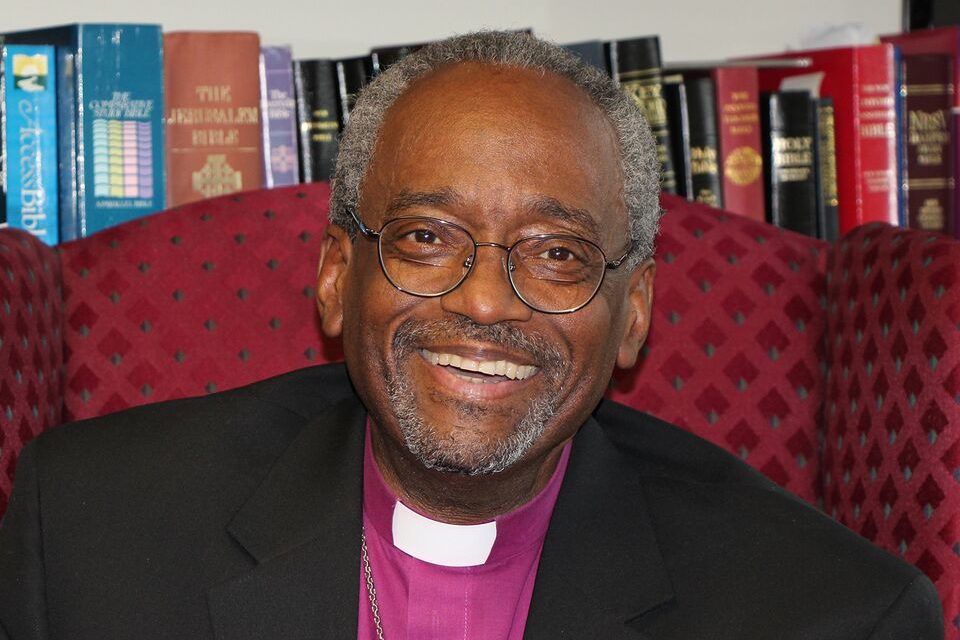 The Rev. Michael Curry, the Presiding Bishop of the Episcopal Church, who delivered the passionate sermon for Prince Harry and Meghan Markle's royal wedding earlier this month will be touring Western Washington to preach on.
Bishop Curry will visit four churches, kicking off his tour in Seattle at Saint Mark's Cathedral on June 14. He will also visit Olympia, Bellingham and Vancouver.
Curry's sermon at Seattle's Saint Mark's Cathedral will be followed by a Q&A forum facilitated by Bishop Greg Rickel.
The church is expecting a high volume of people to attend the free event.
Bishop Curry made history when he was elected the first black Presiding Bishop of the Episcopal Church in 2015. At the royal wedding, Curry stood beside his Church of England counterpart the Rev. Justin Welby, the Archbishop of Canterbury, who officiated the ceremony.
Curry delivered a sermon on the power of love that referenced Martin Luther King Jr., and the traditional spiritual "Down by the Riverside."
Curry's sermon and the inclusion of the Kingdom Choir, a gospel choir, was hailed as a refreshing break and tasteful juxtaposition to a traditional British royal wedding.
It also highlighted the significance of the biracial marriage between Markle — a U.S.-born actor whose mother is black and father is white — and Prince Harry, the grandson of Queen Elizabeth.
"I'm talking about power. Real power. Power to change the world," Curry said in his sermon, adding, "if you don't believe me, well, there were some old slaves in America's Antebellum South who explained the dynamic power of love and why it has the power to transform."
About 18 million people in the U.K. watched the event on television, as did 29 million people in the U.S., giving Curry's words a wide trans-Atlantic audience.
For more information about his Western Washington Wanderings tour visit this link.