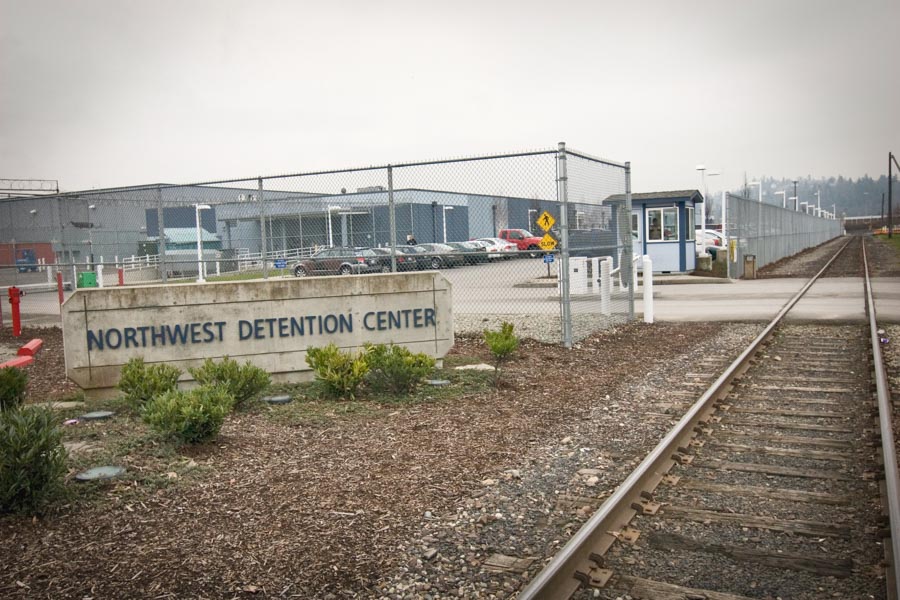 A program that helps immigrants in deportation proceedings will be on hold starting April 30 for an unknown period of time after the Justice Department ordered an audit.
The federally funded legal orientation program provides limited legal guidance through the immigration court system and access to low-cost or pro-bono lawyers.
The Vera Institute of Justice, which provides the service by partnering with 18 other immigration nonprofits, has helped an estimated 50,000 immigrants per year nationwide, according to KUOW.
Because immigration courts are under the Department of Justice they don't operate the same way as a federal criminal or civil court. Defendants are not protected by the Sixth or Fourteenth Amendments, so detainees are not guaranteed a fair or speedy trial, an impartial jury, the right to a defense lawyer if unable to pay for one, or due process.
A Washington Post report points out that 8 in 10 detained immigrants defend themselves in court. Immigrant rights advocates said immigrants who used the legal orientation program and telephone helpline completed their deportation proceedings more quickly than those who didn't. They also decreased their time spent in places like the Northwest Detention Center.
Currently the system is backlogged by 650,000 cases. Attorney General Jeff Sessions implemented quotas on immigration judges to get through the backlog. The National Association of Immigration Judges have publicly disagreed with quotas.
The Justice Department said it will be auditing the cost-effectiveness of the $6 million legal orientation program once the contract ends April 30, but declined to explain the timing of the review and how long it will take, according to the report from KUOW.
A 2012 Department of Justice report shows that the program has saved the government an estimated $18 million.