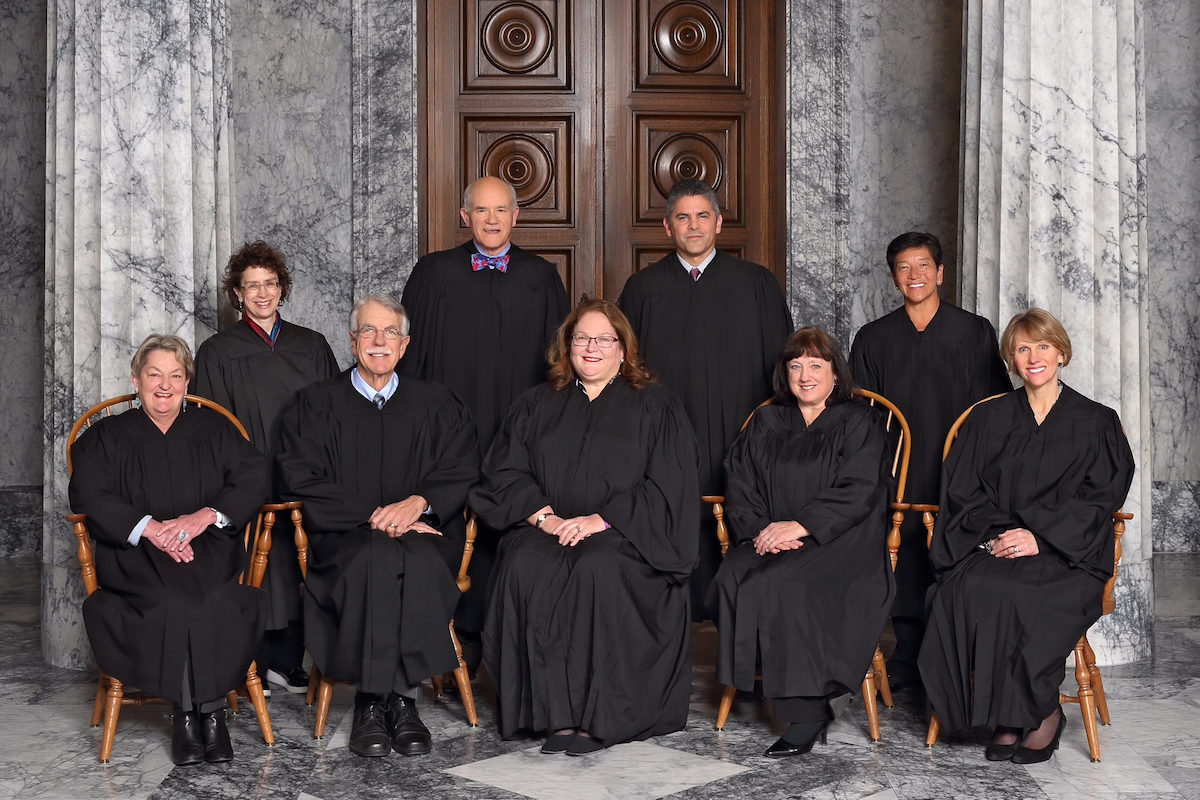 Juries in Washington state could become more diverse, after the state courts became the first in the nation to adopt rules aiming at eliminating implicit or unconscious racial and ethnic bias when selecting juries.
The rule, adopted last week, says, "implicit, institutional, and unconscious biases, in addition to purposeful discrimination, have resulted in the unfair exclusion of potential jurors in Washington State."
In the jury selection process, lawyers don't have to give reasons when they exclude potential jurors, called a peremptory strike. The other lawyer can object if it is suspected that the reason is intentional racial bias. However, lawyers often cite other reasons to justify the exclusion.
But the new rule means that lawyers no longer can cite certain reasons that have a historical association with race or ethnicity — such as having prior contact with law enforcement, having a child outside of marriage or not being a native English speaker — as the rationale behind a juror's peremptory strike dismissal.
Other reasons no longer accepted as a justification for a peremptory strike are: distrust of law enforcement or a belief that law enforcement officers engage in racial profiling; having a close relationship with people who have been stopped, arrested, or convicted of a crime; living in a high-crime neighborhood; or receiving state benefits.
The American Civil Liberties Union of Washington applauded the rule, calling it a move to address the systemic discrimination that has damaged communities of color and their trust in the legal system.
"The Court has recognized that the fair and impartial administration of justice requires changing the conversation about racial and ethnic bias in our courtrooms," said ACLU-WA Senior Staff Attorney Nancy Talner.
Talner added that the court "has expressly acknowledged the insidious role of implicit and structural bias, and reasons previously considered as acceptable for excluding a juror will now be rejected for their association with bias."
This rule bolsters an existing national rule meant to bar intentional racial bias. In 1986, the U.S. Supreme Court ruled Batson v. Kentucky that racially motivated peremptory strikes on jurors were unconstitutional. The court established that if defendants claimed a strike was in fact racially motivated, prosecuting attorneys could disprove it by providing any "neutral" reason to validate the strike.
However, this often allows prosecutors to strike jurors based on race, as long as they can provide some other reason. It's commonly referred to as the Batson loophole.
Washington Courts' newly adopted General Rule 37 bars specific justifications that historically have been associated with racial bias and it also allows the judges to deny a strike if an "objective observer" could see race as a factor in dismissing the juror.
The rule will take effect beginning at the end of this month.
Washington's Supreme Court last year held a symposium sponsored by the court on jury diversity.
One woman, who did not give her name, said at the symposium that although she has had negative experiences with the police, the prosecutor removed her from a jury even though she testified she could put aside her experiences and hear the evidence impartially.
"I wish I would have gotten the same respect back from the court," she said. "No one ever asked me why I didn't trust the police. They just immediately eliminated me."