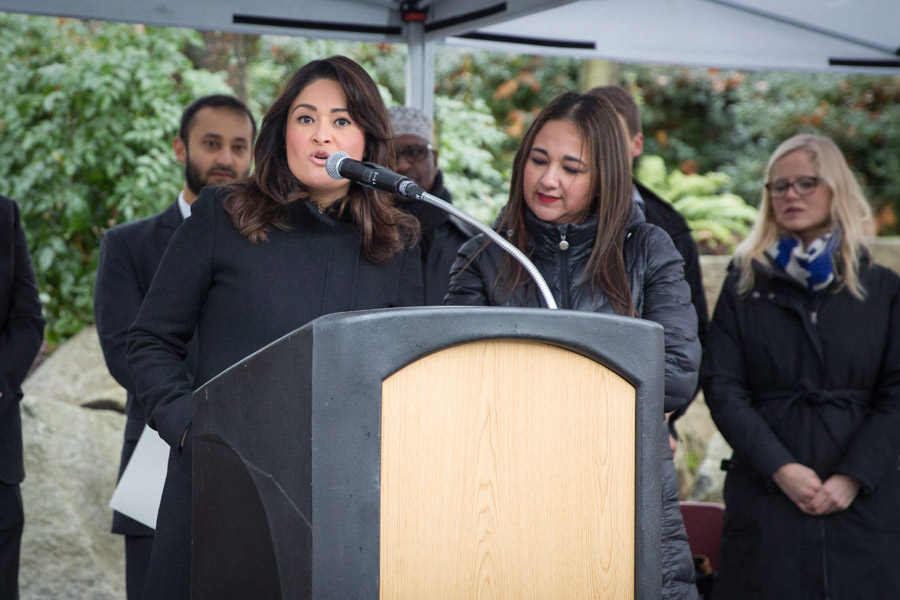 A "Welcoming City" resolution reinforces Seattle's commitment to immigrants — including forming a team specifically to respond to federal orders, said City Councilmember Lorena Gonzalez.
"So we have a team of experts who are ready to mobilize the community and give us the legal feedback and consultation that we are going to need as a city to push back," said Gonzalez, who proposed the legislation coming before the city council on Monday.
The proposed "rapid response" team will help the city create its answers to federal executive orders, such as the ones last week that targeted the federal funding of cities with "sanctuary policies," including Seattle, and which promised a crackdown on undocumented immigrants.
Gonzalez's proposal also includes the creation of a Legal Defense Fund for immigrants and refugees and management over $250,000 that has been set aside to help refugee and immigrant families in the Seattle Public Schools.
Seattle adopted the label Welcoming City in 2016. That resolution included the order prohibiting Seattle city departments from asking about residents' immigration status when they are receiving city services.
The new resolution includes policies outlining increased support and protection of the immigrants and refugees, as well as holding city departments accountable.
Other actions in the resolution include:
A public awareness campaign around hate speech and crimes.
Conduct a review of the potential policy and financial impacts of new federal initiatives on city departments.
Work with immigrant and refugee community stakeholders and community-based organizations.
Working with other local cities to share knowledge and information and the city's efforts.
Require all city grant recipients to be informed of the city's policy against asking or collecting information on immigration status.
"It is affirming that we are going to continue to promote policies and programs that will serve all of our residents, regardless of immigration status, refugee status, or religious affiliation," Gonzalez said.
While some local cities, such as Redmond, have adopted "inclusive city" and other similar resolutions that proclaim an acceptance of diversity, just three Washington jurisdictions that have joined the official "Welcoming City" network: Seattle, Tacoma and King County.
Gonzalez hopes other local cities follow Seattle's lead.
"We need Seattle to play a leadership in our region not just in our city," she said. One of the goals is "to help us educate other suburban cities on best practices and standards around being a 'Welcoming City.'"
The full text of the legislation is available on the City of Seattle website.