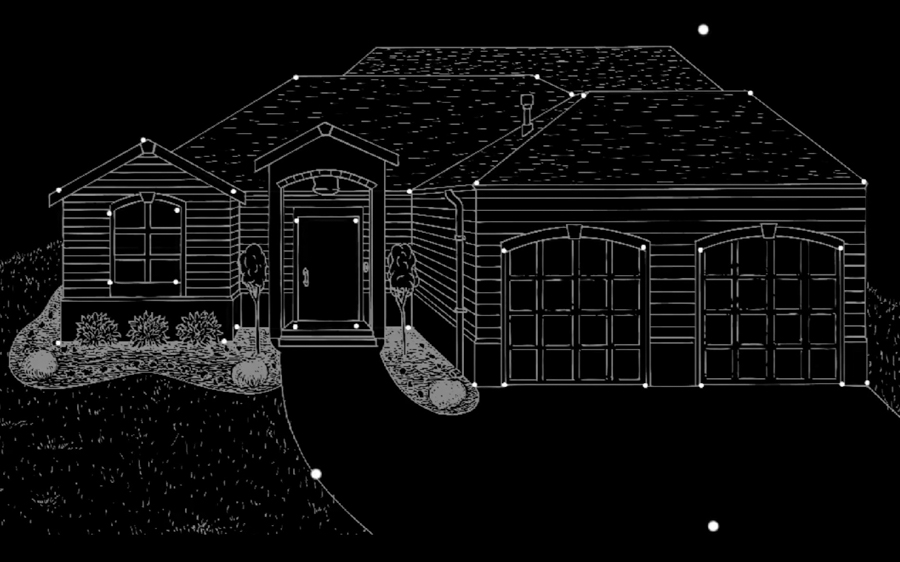 There is never a dull moment at a homeless shelter for moms and kids escaping domestic violence.
Families dot our waiting room, oftentimes on hour-long holds with DSHS or their pro-bono lawyers. Kids zip down the hallway and swing from our dated play structure. New clients arrive with nothing but the clothes on their back and empty stomachs full of hope for change.
Mothers are weighed down with endless to-do lists: find a new job, enroll kids in school, get school clothes and supplies, find food banks and health clinics, secure housing vouchers, go to court for parenting plans and restraining orders. Many have commented that it's a full-time job just to get the support they need while experiencing homelessness.
We know homelessness in Seattle is an issue — Mayor Ed Murray even declared a "State of Emergency" on homelessness. But the estimated 4,000 kids experiencing homeless in King County alone are rarely acknowledged.
I work with about 70 of these rays of light as a children's advocate at Solid Ground's homeless shelter and transitional housing program for moms and kids escaping domestic violence.
Every day I spend with the kids exposes the lasting impact homelessness has on young people, and I am continuously appalled at how overlooked it is.
"I mean, 15 out of the 27 students in my class are homeless. Most of them don't stay the whole year — it becomes a transient classroom."
The residual stress and crises reverberate through the building, and despite parent's best efforts to shield their children from it, kids living in transition are deeply impacted by instability.
Not knowing if you'll have a safe place to sleep or where your next meal is coming from is stressful for adults, let alone for children that are trying to make sense of their experience in the midst of chaos. Pulled from the familiarity of their house, belongings, friends, support system, and community, young people are often left to navigate their trauma within systems that aren't equipped to meet their needs.
Unfortunately, our public school system seems to be one such place. Childhood trauma is often misinterpreted as bad behavior, and many kids experiencing homelessness are stigmatized and punitively punished as "problem kids." Instead of receiving support, kids are blamed for their trauma and not given the skills to self-regulate.  
"I mean, 15 out of the 27 students in my class are homeless," one second grade teacher at a Seattle Public School told me. "Most of them don't stay the whole year — it becomes a transient classroom. Amidst all the laughter and learning, there is a severe tension of not being able to meet the needs of fifteen traumatized kids in the school day."
At Interagency Academy, the Seattle Public Schools' network of alternative high schools for at-risk youth, six students were murdered or committed suicide last year. All six of the students that passed away were under 20 years old, and all of them had a history of homelessness and complex trauma. Where were the cracks? What could have we done?
"We had one kid in my class, and he just up and disappeared one day. We didn't even get to say goodbye. It makes me sad when it happens like that," a 7-year-old I work with at Solid Ground told me.
Homelessness and displacement happen for a variety of reasons, including Seattle's rising rents, job loss, mental health and domestic violence. We all play a role in the problem. But we can all have a hand in creating a solution too.
Nothing short of revolution will change our country's institutional flaws, but in the meantime, here are a few human-to-human ways to spur change:
1. Vote
The 2016 Washington Legislative session is just wrapping up, and we missed many opportunities to secure funding to prevent homelessness. In fact, Seattle Housing and Resource Effort (SHARE) was forced to shut down 15 indoor shelters due to funding cuts, leaving 450 people without shelter.
Get to know your local legislator and let them know you care. The local elections and votes matter just as much as the presidential ones. Explore ways to get involved in advocacy, like joining the Washington Low Income Housing Alliance volunteer team.
2. Educate Yourself
There are a lot of misconceptions about how and why people become homeless. This panel at the Downtown Library early next month is a great place to start learning the truth. But the easiest way to educate yourself and break stigmas is simply by starting a conversation with a person experiencing homelessness. It is an extremely isolating experience, and oftentimes a kind smile and conversation goes further than your loose change.
3. Volunteer Your Time or Resources
Due to lack of funding, many nonprofits rely on volunteer support to operate. At the shelter and transitional housing program I work at, we currently have a long list of kids waiting to be paired with tutors. Hanging out with kids a few hours a week is more than worth your time.
If tutoring isn't your thing, there are a variety of other options like helping tend to a community farm, food bank, or helping with administrative tasks. Check out volunteer websites to find the best fit for you. If you have a special skill like coding or sewing, many nonprofits would be happy to figure out ways to bring your talents to the people we work with. It's a win-win.
4. Donate to Local Shelters
If you don't have the time to volunteer, consider donating to local shelters or transitional housing programs. There is an extreme shortage of homeless shelters, especially outside of the Seattle city limits.
If moms are looking for shelter with older children, it is especially difficult as most shelters don't allow moms with sons over the age of 13 to stay together. There are little to no shelter options for families looking for shelter together (usually dads have to stay at a different shelter) or for LGBTQ families. Donating funds to local shelter programs would help expand services to meet the growing needs of our city's homeless population.
5. Host a Coat or Clothing Drive
Oftentimes when moms are escaping domestic violence, there is little time or ability to pack up their belongings. Some families come to us with just the clothes on their back. Many consignment and thrift stores have hiked up prices to make money off hipsters looking for vintage pieces. The limited clothing banks available often are only open during the day, preventing moms with jobs to get resources there. With the amount of excess in our country, it is truly appalling how difficult it is for a kid experiencing homeless to secure a coat, especially older kids. 
Consider hosting a coat or clothing drive that goes directly to local non-profits through your neighborhood, place of worship, job or school. 
---
The "it takes a village to raise a child" ideology doesn't work unless all of us educate ourselves and take tangible steps towards change. With 4,000 kids in King County alone without a home, inaction is no longer an option.
 Due to an editorial error, a previous headline for this post said there are 4000 homeless kids in Washington, not King County.