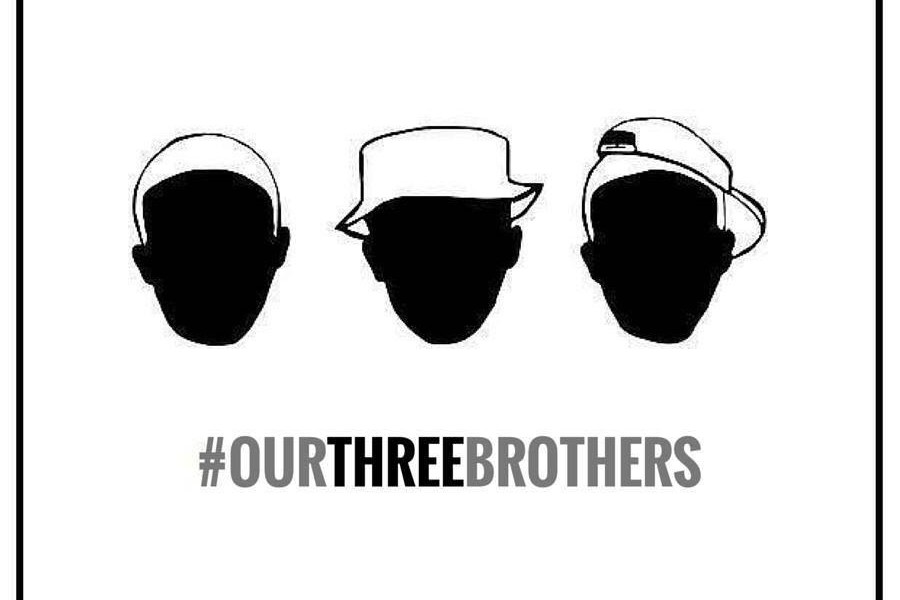 A national campaign, including an online petition and a Seattle vigil scheduled for Thursday, is calling for a hate crime investigation of the execution-style murders of three young black men in Fort Wayne, Indiana.
Three young men, who were black and of Islamic and Christian faith, were found shot to death "execution-style" in a home in Fort Wayne, Indiana last Wednesday. Mohamedtaha Omar, 23, Adam Mekki, 20, and Muhannad Tairab, 17, each died of multiple gunshot wounds, according to Fort Wayne police.
Fort Wayne Safety Director Rusty York told ABC Alive 21 last week police do not yet have any suspects and that investigators have ruled out a hate crime. He said two days after the event there is "no reason to believe this was any type of hate crime, or focused because of their religion or their nationality whatsoever."
An MPower Change petition with more than 8,000 signatures demands "Fort Wayne Police Department to conduct a full and comprehensive investigation of the execution-style murders" is posted on a Facebook page in honor of the victims.
Students from the University of Washington's chapters of the Muslim Student Association, Somali Student Association and United Muslim Relief are hosting a vigil on Thursday in honor of Omar, Mekki and Tairab. The vigil will take place at 11:30 a.m. Thursday at University of Washington's Red Square.
"In the current climate of anti-black and anti-Muslim hate, cases like these are rarely discussed by someone who isn't black, Muslim or both," said organizer Najma Hassan. "And it saddens me that the deaths of black Muslims are so often brushed under rug."
The public demand for a hate crime investigation in the Fort Wayne case is similar to worldwide outcry in December around the death of Seattle teen, Hamza Warsame, whose fall from an apartment building was ruled an accident .
Just as in Omar, Mekki and Tairab's case, public discontent stemmed from the way police handled Warsame's case. Warsame's family felt there was with a lack of sensitivity and communication from the Seattle Police.
Many in the public were concerned that Seattle Police initially treated Warsame's death as an accident and did not launch a homicide or hate crime investigation, sparking a vigil and protest in Seattle as well as a global trending hashtag, #Justice4Hamza.
The hashtag, #OurThreeBrothers (originally #OurThreeBoys) in memory of Omar, Mekki and Tairab is being shared on social media with some members of the public calling for American Muslims, the general public and mainstream news to acknowledge the deaths of the young men, who were black and, in the case of Omar and Tairab, Muslim. (Mekki was Christian.) The hashtag is also reminiscent of the hashtag, #OurThreeWinners, which trended last year after the Chapel Hill shooting.
Last February, three young American Muslims, Deah Shaddy Barakat, Yusor Mohammad Abu-Salha, and Razan Mohammad Abu-Salha, were also murdered execution-style in their home in Chapel Hill, North Carolina. While other Muslims in Chapel Hill reported receiving threats before and after their murders , Chapel Hill police said the shooting was "an ongoing dispute over parking" and not a hate crime. The FBI opened its own hate crime investigation into the Chapel Hill murders.
Three days after Omar, Mekki and Tairab's murder, 17-year-old Abdi Mohamed survived after being shot three times by Salt Lake City police officers while holding a broomstick at a fight, which caused witnesses to throw objects at the officers after feeling that Mohamed was not given a chance to surrender.
Warsame, Mohamed, Chapel Hill and the Fort Wayne cases took place in a climate of increasing, nationwide anti-Muslim hate crimes and vitriol. An average of one or two hate crime cases against Muslims are reported everyday to the Council on American-Islamic Relations, which is an unprecedented level of hate crimes in the US, said Arsalan Bukhari, Executive Director of CAIR Washington.
A co-worker of Mekki and Omar's from the Salvation Army Youth Center described Mekki as "sweet and genuine and was just full of joy and energy," and Omar as "someone who could make anybody laugh" and "could find a connection with any type of person."
A relative of Omar and Tairab told WANE-TV "they will always be remembered as good kids."
Editor's note: the headline of this story has been changed to reflect that the UW event is being billed as a vigil and not a rally.