As the body count rises and Yemen descends deeper into chaos, a complex web of alliances has blurred the lines between good and evil in the Middle East's poorest country.
What's happening in Yemen right now?
International forces are rallying around Saudi-led air strikes in Yemen in an effort to reinstate ousted president Abd Rabbuh Mansur Hadi.
Update 4/21/15: The Saudi government announced it would end the bombing campaign today, saying they had achieved their military objectives and would now focus on a political solution. 
Since the campaign began on March 26, the United Nations says that more than 150,000 people have been displaced and over 750 have lost their lives. The air strikes and skirmishes between pro and anti-government forces killed 85 people this past weekend alone, and both ISIS and Al Qaeda have taken advantage of the growing instability in order to claim unprecedented territory.
To make matters worse, the escalating violence prompted UN envoy Jamal Benovar to resign on Thursday over his frustrations with the collapse of four years of stabilization efforts. Two days earlier, the UN Security Council slapped an arms embargo on both the Houthi rebels currently in control of the government and the forces loyal to former Yemeni autocrat Ali Abdullah Saleh, who have been providing the Houthis with increasing support since the beginning of the Saudi campaign.
How the crisis in Yemen began
The Houthis, a Shia insurgency that has slowly been gaining influence in Yemen since 2004, took control of Sana'a, Yemen's capital, in September. Hadi resigned the presidency in late January in protest of the Houthi occupation, and the Houthis dissolved parliament shortly afterwards. Hadi was under house arrest before escaping to Riyadh on March 25. Saudi Arabia and a coalition of other gulf states to begin air strikes the very next day.
"These air strikes, yeah, they might be getting some of those who the Saudis see as bad guys, but they're also hitting a lot of civilians," said Bob Burrowes, Professor Emeritus with a specialty in Yemen studies at the University of Washington Jackson School of International Studies. "That's just causing the anti-Saudi sentiment, and by extension the anti-U.S. sentiment, to grow."
Sunni-majority Saudi Arabia believes the Houthis are being bankrolled by Shia-majority Iran as a proxy force for expanding Iranian influence in the backyard of their biggest regional competitor.
Secretary of State John Kerry said in an interview with "PBS Newshour" on April 9 that Iran has supported the Houthis for years, although they are not under its control or direction. He didn't elaborate on what the Iranian support entailed, but noted that the U.S. would not "stand by while the region is destabilized."
Terrorist groups and U.S. drone strikes in Yemen
Yemen, however, has a history of destabilization. Weak government has allowed the small nation to become a virtual safe haven for terrorist groups, including Al Qaeda in the Arabian Peninsula, whom the Council on Foreign Relations considers the most lethal Al Qaeda franchise. Even ISIS has begun staking territory, leaving a trail of atrocities in its wake.
The presence of groups like these has been the longtime justification for U.S. drone strikes in the area, which have a tendency to hit more than just their targets. Countering terrorist activity continues to be at the core of the U.S.'s interest in Yemen, but some believe the possible nuclear deal with Iran could hang in the balance of how officials respond to the Saudi-led bombardment.
Paul Kahn, the director of the Orville H. Schell Jr. Center for International Human Rights at Yale Law School, has suggested that the Saudis have requested American support in Yemen in order to create a rift between the U.S. and Iran before a nuclear agreement is finalized. In an op-ed penned for Al Jazeera America, he wrote that "although Saudi Arabia is the United States' closest Arab ally, it shares with Israel a strong interest in opposing a U.S.-Iran deal. The Saudis do not want more Iranian oil to drive down prices in an already oversupplied market."
Two former presidents jockey for position
With the UN arms embargo and a Saudi-led blockade severely limiting what can come into the country, the Houthis' most powerful ally is not Iran but rather their oldest enemy: ex-President Saleh.
The Houthi movement grew out of opposition to Saleh's goverment in the mid-2000s, and members were strong proponents of the 2011 revolution that ousted him. Saleh stepped down after months of violence and widespread protests, but the power transfer agreement — which was brokered by the Gulf Cooperation Council in Riyadh — required Saleh to relinquish his authority to Hadi, his vice president of 18 years.
The Houthis boycotted the transfer of power after a U.S.-backed single-candidate election turned the presidency over to Hadi. Today, forces sill loyal to Saleh are defecting from the Yemeni military to join the Houthis in their quest to keep Hadi out of power. And so far it seems to be working.
"The Houthis were a relatively inconsequential force with very little political, much less military, experience," Burrowes said. "But the key is that Saleh and his friends in the military and the government have aligned themselves with the Houthis, who were drawn to Saleh because he was prepared to provide the Houthis with some kind of support. It is, for whatever purposes, a marriage of convenience."
Saleh was given immunity from prosecution and permission to remain in Yemen following his resignation. Because much of the military served under Saleh for decades, his influence remained strong and paved the way for his recent resurgence. His newfound alliance with the Houthis has been seen by many as a risky attempt to regain his former power, for himself or his son Ahmend.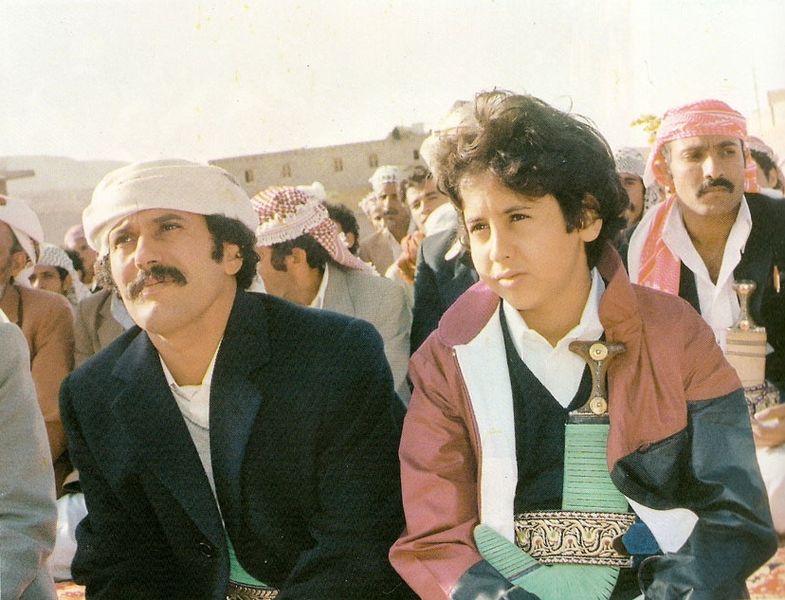 Neither Hadi nor Saleh's regimes have much of a claim to legitimacy. Massive protests raged on for months during the Arab Spring in an effort to expel Saleh, and Burrowes says that Hadi's legitimacy and public support "fell to practically nothing" following three years of ineffective policy. Hadi may have the approval of Saudi Arabia and the UN, but activists inside Yemen have begun using #KefayaWar — "Enough War" — on twitter to express disdain for both sides of the conflict.
Solutions to the crisis in Yemen
The once-local struggle is beginning to evolve into a full-blown regional conflict, and life for the average Yemeni continues to deteriorate. Electricity and other basic services are virtually non-existent. The humanitarian crisis could Yemen's development back years, if not decades. And If extremist groups like Al Qaeda and ISIS continue to gain ground there, a few American drone strikes won't be enough to solve the problem.
Burrowes sees only one solution.
"We have to somehow help the Yemenis put together put together a citizen regime, or a non-Saleh regime, with Hadi at the head of it or not," he said. "Yemeni politics and policy has to be back in the hands of the Yemenis — not Saleh, Iran or Saudi Arabia."