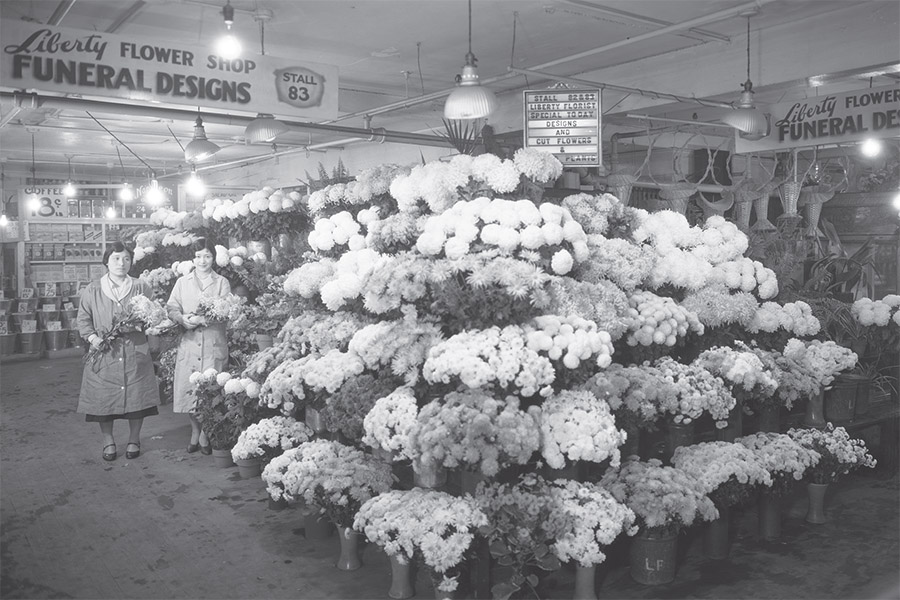 From Olympia to Mukilteo, Bremerton to Snoqualmie, Western Washington museums have banded together for Museum Week Northwest, a celebration of museums beginning May 16.
The week is in conjunction with the American Alliance of Museum's national conference in Seattle with almost 5,000 museum professionals.
The conference ends Wednesday, but these celebrations extend through May 23. More than 55 museums are participating in Museum Week Northwest.
"The Pacific Northwest has so much to offer in cultural activities and attractions," says Margret Su, Deputy Director for Development and Marketing at the Wing Luke Museum. She said museums are important to Seattle's culture. "We [at the Wing Luke] want to support that."
According to Dewey Blanton, spokesperson for the American Alliance of Museums, American museums "collect, preserve, and exhibit America's heritages," in historical, cultural and scientific ways. He mentioned that museum attendance tends to spike in trying times because it reminds Americans of "what they value."
Some museums are offering buy one, get one admission while others are holding special celebrations or opening new exhibits.
Here is a list of some of these cultural museums participating in the Museum Week Northwest:
Located, not surprisingly, in the Ballard neighborhood of Seattle, the Nordic Heritage Museum presents exhibits concerning Scandinavian heritage to Washington. The museum spans heritages of Scandinavian countries from Iceland to Latvia.
The newest exhibit, titled "Danish Modern: Design for a Living," opens May 16, where you can learn about and play with the functional designs of Danish furniture. Additionally, the Norwegian constitution day, Syttende Mai, occurs on May 17.
This year happens to be Norway's 200th birthday and the Seattle celebration's 125th anniversary. Norwegian music and open-faced sandwiches will abound from 10 a.m. to 4 p.m. followed by an after party in the evening.
Northwest African American Museum
The NAAM is featuring a "Pitch Black" exhibit on the history of African American baseball in Washington and a collection of art and objects from the home of Marita Dingus.
If you go today, the museum will be encouraging visitors to use the Genealogy Center to discover their roots through online software, books and genealogists. Drop-in hours are from 2:30 p.m. to 4:30 p.m, so head over there!
Bill and Melinda Gates Foundation Visitors Center
New technologies are sometimes difficult to learn about and difficult to experience. The Visitors Center at the Bill and Melinda Gates Foundation break the barrier and presents many technologies the organization assist with to impact global health.
The center uses hands-on exploration to learn and think about ways technology and science can impact the larger globe.  In you make a plan to go, call ahead to schedule a free guided tour.
Wing Luke Museum of the Asian Pacific American Experience
Notable for recognizing and celebrating the history of Asian Americans in the Pacific Northwest, the Wing Luke Museum is recognized nationally for its exhibits and programs.
On May 17, the Wing Luke Museum has planned a family fun day and a reading of "Dizzy in Karachi: A Journey to Pakistan" by Maliha Masood. Explore the the diversity in Asian cultures through exhibits like "Hometown Desi" about South Asians, "I am Filipino" which explores the lives of Filipino-Americans and "Grit: Asian Pioneers throughout the Northwest" presenting the struggle many Asian-American innovators.
In the past year, SAM has brought artistic works from Peru and Japan. Right now, Sam presents paintings and sculptures by Spanish artist Miró.
His work offer a innovative designs for the 1920s through the 1950s Europe, including bold primary colors and alien-like sculptures. Be warned, this is the exhibits last two weekends on display as the exhibit closes on the May 26.
If Capitol Hill is more your neighborhood, "Deco Japan: Shaping Art and Culture 1920-1945" is on display at SAM Asian Art Museum.  The evolution of the modern girl came to being and remains in history in many of the posters and paintings throughout the exhibit. Sculptures of mythical creatures are given a Jazz Age touch, bringing together modern and traditional.