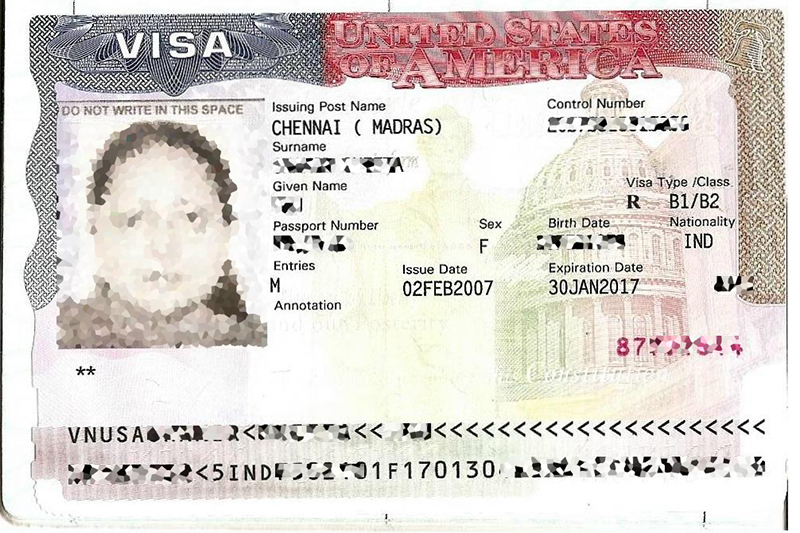 When U.S. Foreign Service Officer Michael Sestak was charged with accepting over $3 million in bribes in exchange for filing fraudulent visas in Vietnam last November, the airwaves were oddly quiet. CNN gave the story a whopping 301 words and the Washington Post said even less. Others, like NBC and Fox News decided not to report on it at all.
But Sestak's case is far from isolated incident. Although – and perhaps because – such circumstances go widely unreported, bribery has become common throughout U.S. consular offices, leaving would-be immigrants footing the bill.
"There are benefits of being an American in Sierra Leone," said Kabbie Konteh, an immigration lawyer based in Seattle and the founder of Restoration of Cultural Sierra Leone, a nonprofit that provides resources to tribes in Sierra Leone to rebuild of schools destroyed in the country's brutal civil war. "You get treated a lot differently so of course you can charge for things you aren't actually supposed to be charging for, and nobody would know any different. And that happens a lot."
In 2013, Transparency International ranked Sierra Leone as the 119th (out of 177) most corrupt country on Earth. Sixty-two percent of respondents said they'd paid a bribe in the past 12 months in a 2010 survey. Paying to get a U.S. student visa seems ordinary in a country where paying bribes is such a central part of everyday life.
"It's not legal, but it's become commonplace," Konteh said. "It's not legal, but people will still expect that kickback, 'you do this, I'll do this for you' sort of thing. But that's basically how it seems that all of Sierra Leone runs."
In order to obtain a student visa in Sierra Leone, the applicant must first pay a standard, non-refundable $160 application fee, and then petition for an interview at the U.S. embassy in Freetown. Petitions are frequently rejected, and in 2011 only 132 Sierra Leoneans acquired student visas. In contrast, 8,652 student visas were granted to immigrants from Norway, a country whose population is comparable to that of Sierra Leone.
"The State Department makes millions off of the poorest people in the world just by selling them the opportunity to fill out the application," said Dan Lavin, a former Peace Corps volunteer and instrumental player in the founding of the Community Initiative Program, a nonprofit dedicated to helping Sierra Leoneans internally manage their own local economies. (Lavin is also the bookkeeper for The Seattle Globalist).
U.S. immigration policy requires student visa applicants display family ties "sufficient to show … your intent to return to your home country." But section 214(b) of the Immigration and Nationality Act gives the consulate officer sole authority to determine whether those relationships are "sufficient" enough, allocating massive and virtually unregulated power over whether or not people obtain these highly sought after documents.
"They will deny a student if they don't have foreign travel experience. But how does a poor kid from a rural village get foreign travel experience?" said Lavin.
With the odds of winning the Diversity Visa Lottery being slim – over the past ten years only several hundred Sierra Leoneans have won visas out of the thousands that applied – bribery has become one of the few ways to get a visa application through the system.
"There are people at the embassy who can get you a visa," Lavin said. "If you're a Sierra Leonean, you go to a man called a 'broker'; you then pay that 'broker' $10,000 and he personally gives that money to someone at the embassy who in turn gets you a visa."
When asked about the accusations, a spokesperson at the U.S. embassy in Freetown declined to comment.
But this is far from the first time allegations of bribery have been brought against U.S. immigration officials. Just one month after Michael Sestak was arrested in Vietnam, an embassy worker in Georgetown, Guyana was arrested for selling visas in exchange for sexual favors and bribes as low as $15,000. This was the second bribery arrest involving visas at that particular embassy since 2000.
Six months before that, a security officer at the U.S. embassy in Kingston, Jamaica was charged with accepting "unlawful gratitudes" from a popular Jamaican musician after helping him illegally obtain entry to the U.S. And only six months before that an employee at the U.S. embassy in Caracas, Venezuela was arrested for accepting over $10,000 in exchange for facilitating applications for student and other non-immigrant visas.
In a 2013 interview with Vice Magazine regarding the cases in Guyana, Gale Smith of the Diplomatic Security Service said that the department has since embedded agents in various consulate offices and that "many U.S. embassies now have a special program within the Regional Security Office to investigate both external and employee fraud."
But years of lax enforcement has established a sense of apathy among embassy regulation officials. Former Foreign Service officer David Seminara even wrote in a report for the Center for Immigration Studies that although he was frequently asked why he had not granted visas to particular applicants, he was never asked why he had granted them to others.
Kabbie Konteh seems resigned to the corruption in Sierra Leone's relationship with the U.S.
"Most people aren't going to Sierra Leone to do good, but to get the benefits of being an American in Sierra Leone," Konteh said.