"Let me take you to Uganda with me."
That's how Dr. Ben Khingi began his presentation last Thursday evening at the Washington Global Health Alliance. The crowd was mostly of global health professionals who were eager to join Dr. Khingi on his virtual journey.
Through a series of startling images and vivid descriptions, Dr. Khingi transported us from the lush Ugandan countryside where malaria-transmitting mosquitoes thrive to overcrowded hospitals where listless toddlers being treated for the disease sleep three or four to a bed. Our journey had taken a troubling turn.
Dr. Khingi is one of a series of Ugandan experts – including that country's top health official – visiting Seattle this month. They collectively explained that malaria has a stranglehold on their country. The disease kills as many as 100,000 Ugandans each year, most of them children under five.
Even the brutality of former dictator Idi Amin, who ruled Uganda with an iron fist in the 1970s, pales in comparison to the deadly mosquito vector. He only murdered 300,000 Ugandans in six years.
Human suffering is only part of the problem; there's also a devastating economic toll. Malaria treatment and prevention cost Ugandans dearly, and whittle away at their ability to work or attend school. Development guru Jeffrey Sachs figures that, if unchecked, malaria's toll on Uganda's annual GDP will mount over to as much as $4 billion over the next five year.
But last Thursday evening's gathering wasn't a heart-wrenching fundraiser intended to make the audience feel sorry for Ugandans.
Instead, the intention was to make us want to wrestle malaria into submission, and perhaps more importantly, realize that we have the strength and the tools to do it.
The Ugandans' sentiments were echoed by a group of Seattle-based organizations that are already proving malaria's days may be numbered.
Perhaps the most prominent malaria fighter is the Bill & Melinda Gates Foundation, which is tackling the disease on several fronts. This includes investing in research and development for new vaccines, drugs and diagnostics, as well as improving existing tools for malaria control and advocating for continued funding.
The Foundation's support has helped fuel PATH's Malaria Control and Evaluation Partnership in Africa (MACEPA). PATH's initiative employs a combination of bednets, indoor spraying, new diagnostics, and medicines to help countries like Zambia become nearly malaria free. Meanwhile, the Institute for Health Metrics and Evaluation (IHME) is meticulously gathering disease data to inform policymakers and medical experts.
Smaller Seattle organizations are also playing a vital role in combating malaria.
The organization I'm working with, Pilgrim Africa, whose founders Calvin and Dorothy Ochodu are based in Seattle, is particularly exciting. Pilgrim took a comprehensive approach to stopping malaria in an eastern district called Katakwi. By working closely with the Ministry of Health and employing a mix of mosquito control, mass screening and prompt diagnosis, treatment, research, and public education, Pilgrim brought infection rates down by 92 percent in just one year.
That's right, 92 percent. This is a cocktail of interventions that could be scaled up throughout the country to create dramatic changes.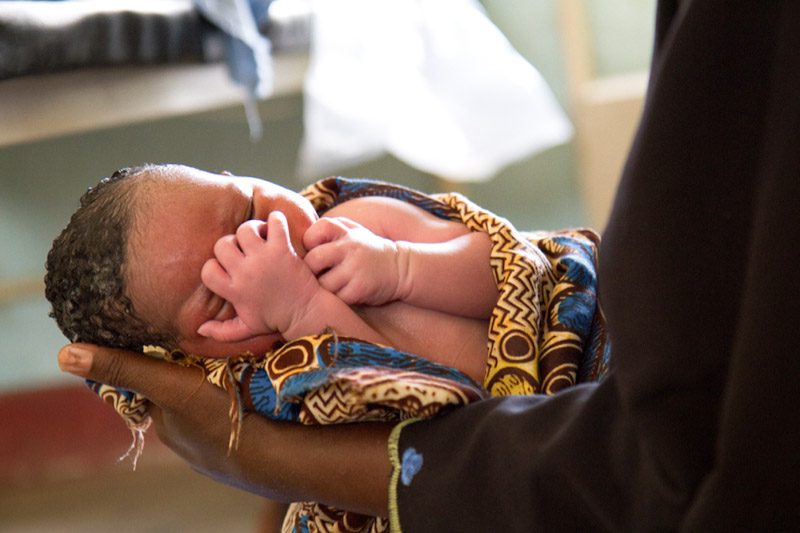 Pilgrim's work shows that a malaria-free Uganda isn't a pipedream. The deaths of 200-300 Ugandan children a day isn't something that needs to happen. Even without a vaccine, we have the tools to stop malaria in its tracks.
But what about the political will? The evening's final speaker – Ugandan Health Minister Hon. Dr. Christine Ondoa – addressed this topic loud and clear. She asserted that her country's leaders are more committed to ending malaria than ever before, but Uganda and international funders need to work together to muster the resources.
While beating malaria in Uganda would take a significant investment – approximately $2.2 billion for full-scale, nationwide interventions – it would be money well spent, both in terms of reducing human suffering and benefiting Uganda's economy in the long term.
When Dr. Ondoa made the bold promise that her country will defeat the disease in the next 25 years, her audience cheered.
Then they rolled up their sleeves and got back to work.