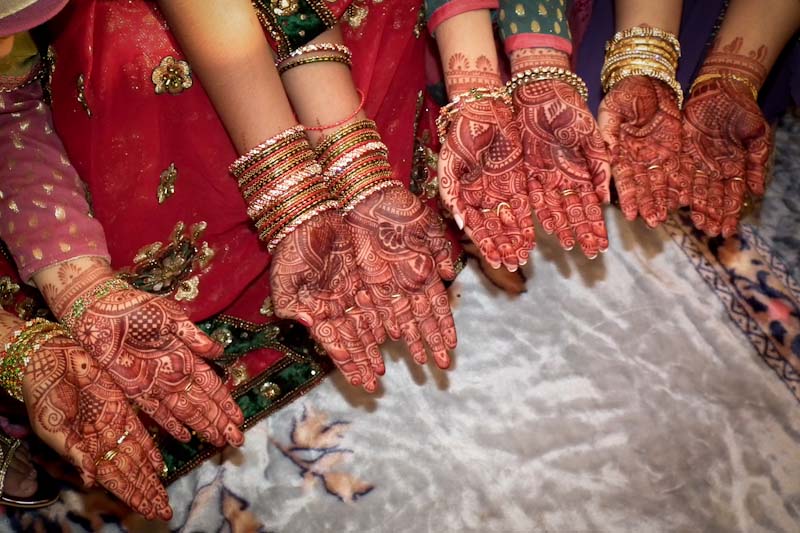 The scent of home-cooked food at three in the morning and the calm of utter silence as hundreds of people stand together in prayer can only mean one thing: it's Ramadan.
In my mosque, people from Egypt, Tanzania, Pakistan, India, Saudi Arabia, Denmark and countless other countries come together to commemorate this blessed month. While we may all speak different languages, our sole intention during Ramadan is the same: to come closer to God.
One of the main rituals of this holy month is fasting. Ramadan was pushed back into the summer this year, meaning the fasts are about sixteen hours long!
Abstaining from food and water for such a long stretch of time may seem like a daunting task, but it's actually quite simple once you've gotten used to it. The key is to keep your mind stimulated at all times. That's why I prefer fasting during the school year. School is six hours of educational distractions to keep you focused on something else besides food and your fast. In the summer, you have the heat to contend with, but the worst is sitting around with nothing to do but watch the clock, waiting until you can eat again.
When I tell most people that I've been fasting for the past sixteen hours, their expressions range from surprise to 'how-are-you-still-alive?'
It is difficult, especially if you're a food addict like I am, but your parents ease you into the process. I had my first fast at the age of four and I began regularly fasting at the age of ten. Most children have been trained to fast from their youth so the abstinence from food and drink really isn't as bad as it sounds.
As much fun as starving yourself for sixteen hours is, Muslims don't just fast for kicks. We do it to bring ourselves closer to God, purify ourselves from any sinful deeds and to empathize with poorer people who survive on little to no food every day.
That's why Ramadan, for me, is like a reality check. During this month, I realize how much of my life I have taken for granted and how there are others suffering in poverty that I may have turned a blind eye to.
Ramadan can also bring fresh perspective on family. For most of the year, we're like any average family. We've each got our own agendas. Sometimes we spend quality time together and sometimes we're all so busy that we barely talk.
But Ramadan has the opposite effect. We all get up at sunrise together, stuff ourselves as much as humanly possible, and come back together to break our fast at sunset. After the evening prayer, we usually spend time together just chatting, which is something we rarely do any other time of the year.
These simple daily activities pull us closer and make us realize what we've been missing out on when we're wrapped up in our own lives.
It's not just families that are brought closer during Ramadan. The entire Muslim community becomes one during this holy month. This is especially true in the last ten days of Ramadan, which are considered nights of power.
Muslims will stand together as the Imam, the Muslim version of a preacher, recites a prayer in Arabic. Many people are moved to tears during these prayers and none of us are afraid to bare our emotions for all to see.
But as placid as Ramadan is, one of the main events that I look forward to is Eid, the end of the Ramadan, which is coming up this Sunday. When the new moon is sighted, Ramadan is proclaimed over, every Muslim gears up for the vast celebration to follow.
Eid is celebrated differently in different cultures, but in South Asian culture, we like to do it with a big bang. The girls have articulate henna designs drawn on their hands, everyone brings out the flashy clothes, and family friends organize get-togethers that can last well into the wee hours of the morning. We start the day out with an Eid prayer. These tend to get a little hectic since there are hundreds of people that show up and try to squeeze into the mosque. Someone even lost the keys to their Porsche one year… not exactly the best Eid present ever.
After the prayer, we socialize with all of our friends, examine each other's outfits, and exchange gifts. The rest of the day consists of moving from house to house where you have all-you-can-eat fests. All the food you've missed out on during Ramadan is made up in this one day. Eid is kind of like a hybrid between Christmas and Thanksgiving, but it's mostly a day of celebrating with friends and one my favorite days of the entire year.
From Eid celebrations to simple family time, Ramadan is hands down my favorite month of the year. Out of the twelve months of incessant chaos and turmoil that make up our lives, it's one month of tranquility where I am allowed to take a step back, assess my life and be grateful for everything I have.