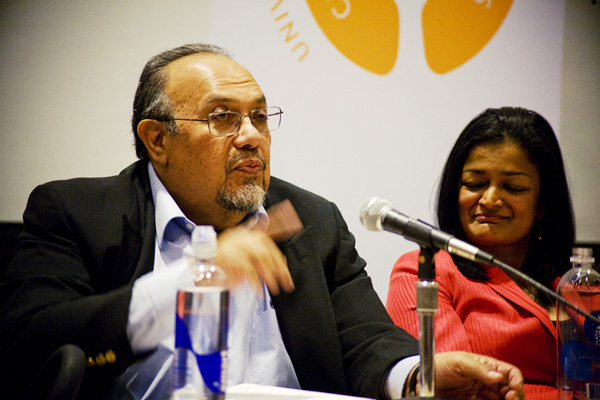 Immigration advocate and former director of Northwest Immigrant Rights Project Magdaleno Rose-Avila, was named director of the Seattle's new Office of Immigrant and Refugee Affairs (OIRA) this week.
Rose-Avila grew up in a Mexican-American farm worker community in Colorado, and has a long history of organizing for progressive causes. He's worked for the United Farm Workers, the Peace Corps, Amnesty International, and most recently as Executive Director of the Social Justice Fund. He also keeps a colorful personal blog at www.magdaleno.org.
The city council voted in February to allot city funds towards the creation of the new office to better respond to the needs of our rapidly growing international communities.
The highest numbers of immigrants and refugees live just outside Seattle city limits in places like Tukwila and Kent, but Seattle proper still boasts a foreign-born population that is approaching 20 percent.
The Office of Immigrant and Refugee Affairs will function to coordinate across city departments, work with community based organizations and businesses, and advocate on behalf of immigrants and refugees, said Devon Abdallah, who sits on the board for the new office.
It will have an initial staff of two (including Rose-Avila) and an initial annual budget of $283,000 from the city.
The Globalist will have more info the functions of OIRA, and hopefully hear from Rose-Avila about his plans as director, once he starts the on job on June 1st.